#21CLTeachMeets for the academic year 2017-18 came to an end, earlier this week, with our last one taking place at Brewerkz (Riverside Point) in Singapore on Wednesday. Presenters at this #21CLTeachMeet explored a range of diverse areas such as: engagement & language use with Flipgrid, how current affairs & national education can be combined with English learning, and democratising the high school mathematics classroom – amongst many others.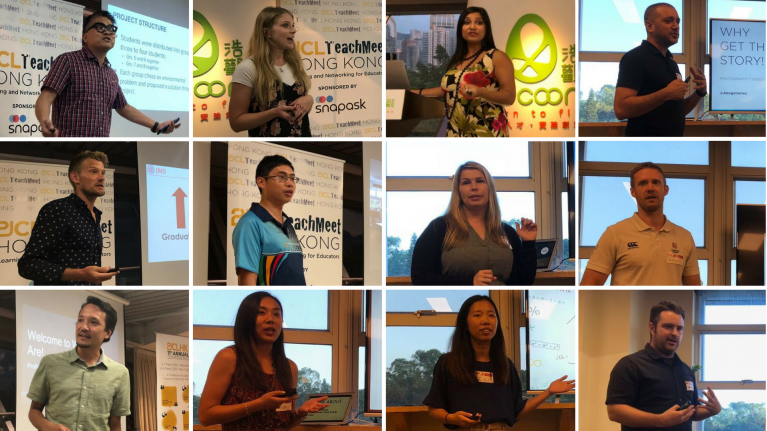 Colleen Williams, a Junior School Librarian at the Canadian International School of Hong Kong, shared her experience of attending #21CLTeachMeets this year:
I like that the presentations are quick and varied and that there's time to talk to people. You get a taste of an idea and can then follow up directly with the presenter. It's inspiring to see what others in the Hong Kong area are doing.

I like getting to know other educators in a relaxed atmosphere. I love that it's: consistent (you get to know people that show up regularly), in Hong Kong (so convenient), free (enough said) and has snacks and drinks!!! I'm usually starving by the time I arrive so thank goodness for cheese and crackers! The snacks and drinks give it a fun, relaxed vibe which encourages chatting with people from other schools. The presentations can be very valuable, but I think if the social aspect of this was missing, I would be less likely to attend.
We're also excited to announce that we'll be bringing #21CLTeachMeets back to Shanghai and Beijing in the next academic year! 

Hong Kong
9 October 2018 – Tuesday (Rescheduled from 18 Sept)
21 November 2018 – Wednesday
19 February 2019 – Tuesday
16 May 2019 – Thursday

Singapore
19 September 2018 – Wednesday
27 November 2018 – Tuesday
28 February 2019 – Thursday
8 May 2019 – Wednesday

Shenzhen
20 September 2018 – Thursday
28 November 2018 – Wednesday
21 February 2019 – Thursday
15 May 2019 – Wednesday
Beijing
29 November 2018 – Thursday
Shanghai
4 December 2018 – Tuesday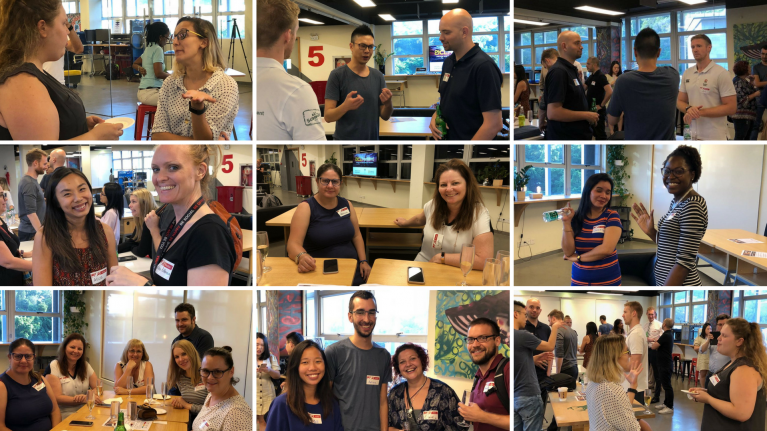 We'd like to take this opportunity to thank our venue partners in the 3 cities we hosted #21CLTeachMeets in this year – Cocoon (Hong Kong), The Level 5 (Shenzhen), and Brewerkz in Riverside Point (Singapore). We'd also like to say a special 'Thank You' to Snapask – our #21CLTeachMeet Partner in Hong Kong. Without the support of these organisations, we wouldn't be able to run #21CLTeachMeets successfully.

If you would like to take a look at some photos from our #21CLTeachMeet, you could take a look at our Flickr album.
Have a great summer and we look forward to seeing you at the #21CLTeachMeets in 2018-19!