Overview
When you think of Iceland you might think of geysers, broad landscapes, changeable climate and a fascinating place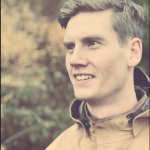 to visit. Yet, as you can imagine, there is more to Iceland and today we are going to talk about their education system.
Ingivi Omarsson is a Chief Innovation Officer in Iceland focused on collaboration and bringing interesting, technology enhanced lessons to teachers and students in his home country.  We discuss the journey he saw take place in Icelandic education from the dittos and a copier to a focus on continuous innovation and reflection of best practices today and into the future.
Bio
Chief innovation officer at Arskoli and the Skagafjordur School District. One of the Teachers of the year in Iceland 2018. Only Apple Distinguished Educators in Iceland and Google Certified Innovator. Led the first iPad 1:1 in Iceland back in 2012. Blog at ingvihrannar.com and host of the innovative educator podcast.
Connect