Learning and Networking for Educators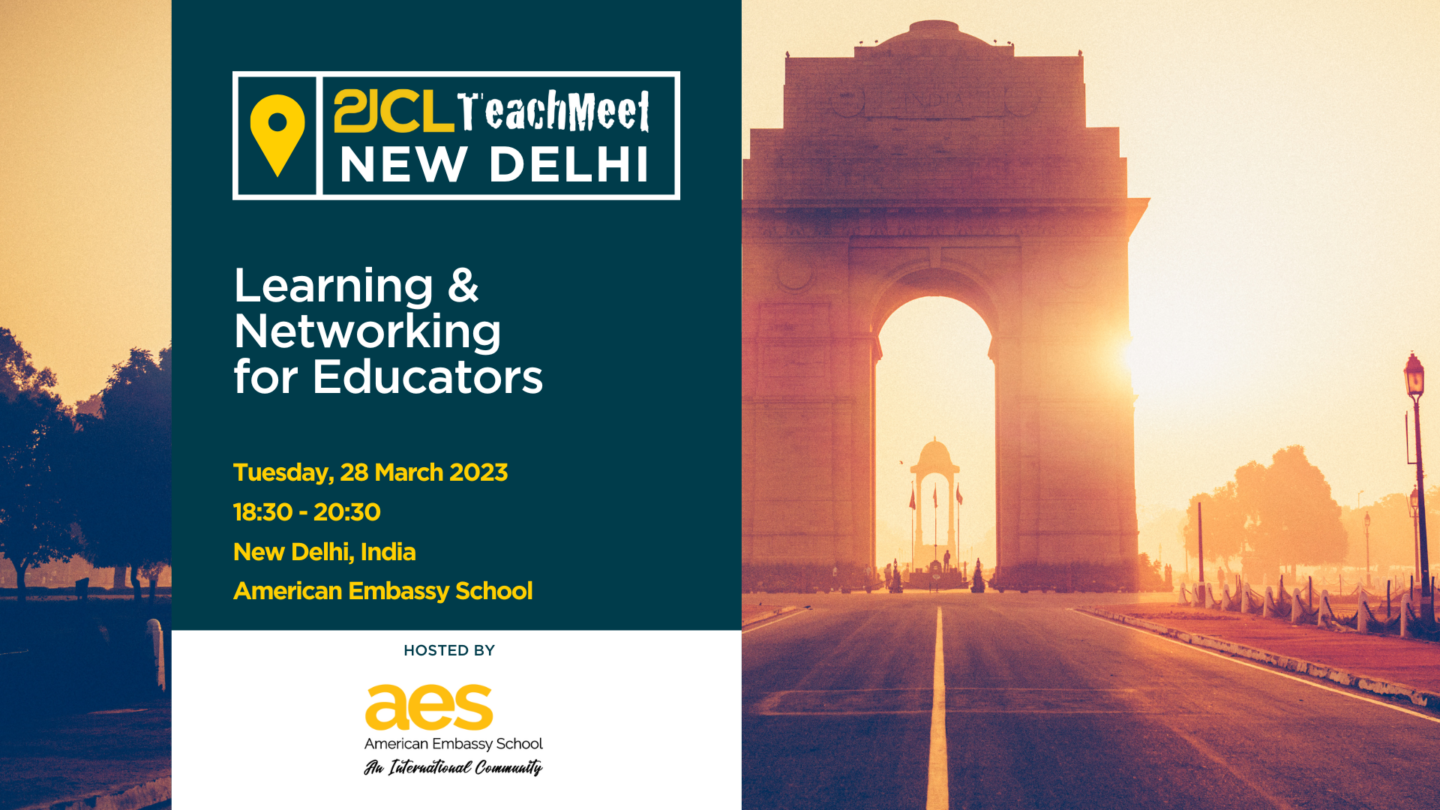 Participants volunteer to discuss a strategy they have implemented over the past year, or discuss a product that has enhanced their classroom practice. This is the perfect opportunity to share, network and learn with your peers in an informal setting.
What is the aim?
To inspire each other with interesting and useful ideas
To develop and maintain a network of partners in teaching and learning
To share ideas and strategies to use in the classroom and beyond
How do we connect?
Join our Facebook Group to connect with TeachMeet presenters and attendees.
PRESENTATIONS ARE FULL
We cannot accept any further submissions for presentations. We encourage you to attend and celebrate the accepted presenters and to submit for next time!
Presentations
| | | |
| --- | --- | --- |
| Deboleena Chowdhuri | National education Policy 2020 NEP | |
| Urvashi Brar | Teaching Grade 3 students about the Third Gender | TeachForIndia |
| Banajyotsna Mahanta | Journey of cognitive skills development in my classroom | SKV Magazine road /Teach for India |
| Anupriya, Garima Sachdeva, Dhingra | Exploring the Frontiers of Science, Technology, Engineering, and Mathematics (STEM) | Teach For India |
| Tayyaba Rizwan | Paint to Play | Teach For India |
| Robyn Vierra | Neuroscience of Creativity | |
| Serena McMahon | Power Of Portfolios | |
| Gargi Sharma | Non- Conventional Learning Spaces | |
| Sanjana Parth | Library Led Initiatives | |
| Aiman Salim Ali | Inculcating Confidence via Performing Arts | Teach for India |
| Kajal Roy | A Study of Delhi's Free Community Libraries | Free Libraries Network FLN |
| Sofia Kakar | Cyber Learning and access in free libraries | The Community Library Project |
| Chandni Gupta | ASHA- a hope for safer childhood | Teach for India |
| Sharda Ale | How to simplify abstract terms in Makerspace | |
| Simpy Sharma | Public Libraries From Our Views : Learnings From TCLP Field Visits | The Community Library Project |
| Mahima Bhalla | I do not have a title yet. It will be on the theme of Inclusive classroom practices or Universal Design for Learning. | |
| VRINDA LOIWAL | Making Thinking Visible – a New Approach to SEL | CENTER FOR SOCIAL EMOTIONAL LEARNING |
| Kalee Thompson | The Secret to a Joyful Life as an Educator | |
| | | |