Many of us have some great ideas and things we think we should do or make happen.  Sometimes it is difficult for us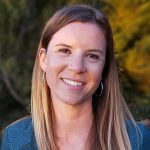 to take one of those ideas and make it a reality.  We enjoy listening to the stories of those who do though and Kristen MacConnell is one of those people.
Kristen sees a need for the combination of conversation about great teaching pedagogies and the sharing those ideas. In addition, Kristen knows that research based, peer reviewed content makes for a stronger, more sustainable conversation capable of effecting more dramatic change.
That is why she launched the online journal Globally Informed.  
Kristen shares with us her ideas behind the journal, how it works and her plans for the future.
Bio
Kristen has a diverse educational background that includes school counseling, school psychology, instructional coaching, university teaching, and school leadership. Kristen has worked in the US and internationally in Chile at the International School Nido de Aguilas.
Connect