The #21CLTeachMeets for 2016-17 finished last week, with the final event taking place at Cocoon in Hong Kong on 17 May. Thirteen presenters delivered on a diverse range of topics such as creative & divergent thinking through storytelling, creating & exploring with virtual and augmented reality, interactive presentation softwares for young language learners, and many others.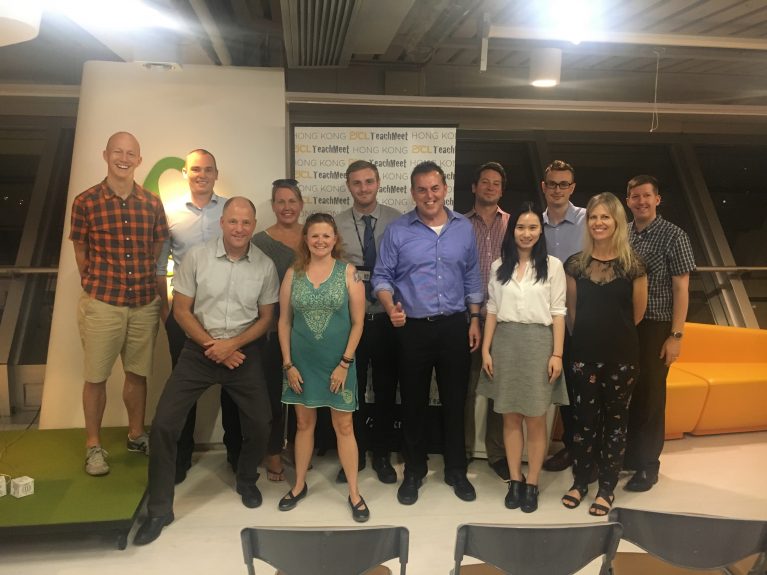 Leigh Thomas from Renaissance College Hong Kong, shared her experience:
"I loved the idea of educators sharing their thoughts about education or sharing what they have done in their classes. I loved that the presentations were at the most 5 minutes so this was a 'snapshot' of learning. The relaxed atmosphere was also a bonus."
We've also finalised our dates for #21CLTeachMeets in 2017-18, so please note these dates in your diary:
September 13 (Shenzhen)
September 19 (Hong Kong)
September 26 (Singapore)
November 21 (Hong Kong)
November 28 (Singapore)
November 29 (Shenzhen)
2018:

February 22 (Singapore)
February 27 (Hong Kong)
February 28 (Shenzhen)
May 15 (Hong Kong)
May 16 (Shenzhen)
May 22 (Singapore)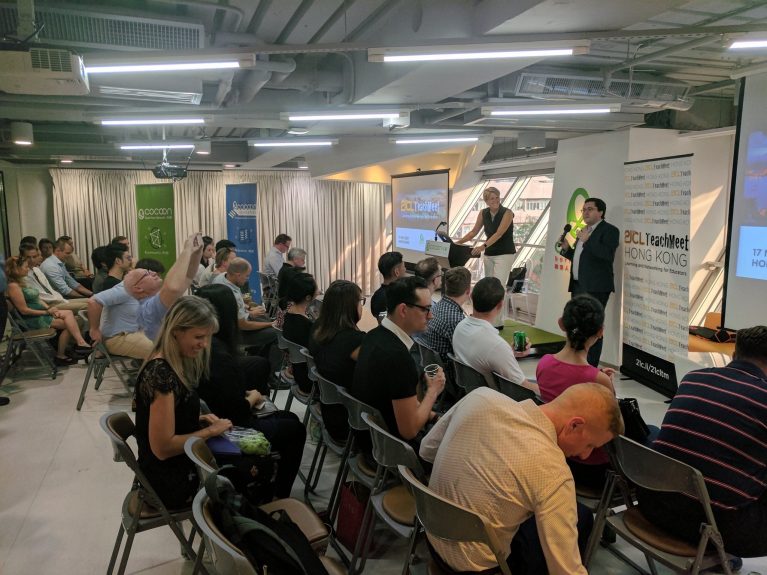 We'd also like to take this opportunity to thank our Global TeachMeet Partner – Teamie. Teamie have been long term supporters of 21CLI, and without their support, we wouldn't be able to run these events so successfully. We'd also like to thank Cocoon for allowing us to use their amazing venue for the HK meetings.
If you're interested in learning how TeachMeets came about, check out this post by TeachMeet founder, and a Keynote speaker at 21CLHK in 2018, Ewan McIntosh.
Have a great summer and we look forward to seeing you at our TeachMeets in 2017-18!