Over time the pressure on our students, especially in the international world, to perform have increased. Couple this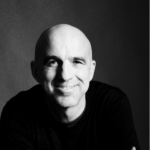 with the ever pushy role that technology plays in our academic, work and personal lives, and you have a society of young people facing a lot of stress.  Are our school adjusting to these new realities?
Toby Newton, suggests they are not and as the director of  International College, Hong Kong, he is doing something about it.  ICHK focuses on both the emotional and academic needs of students with the goal to produce, for the lack of a better word, a student that is able to balance the external needs placed on them with the internal needs we all have.
Toby shares the various models they use at ICHK and reflects on the future.
Bio
Toby Newton has worked in education since 1992, assuming senior leadership responsibilities in 2002, initially in the UK and since 2008 in Hong Kong. Trained as an English teacher, he quickly diversified into Film and Media and was Assistant Principal Examiner for Media Studies at AQA between 2005 to 2008.
He has taught courses in Film and C20th Social Theory at Kings College London and Brunel University. He has an abiding and on-going interest in the interface between the emotions and learning, curriculum design, and whole person development.
Toby is currently Head of School at International College Hong Kong (ICHK).
Connect with Toby